Overseas Activities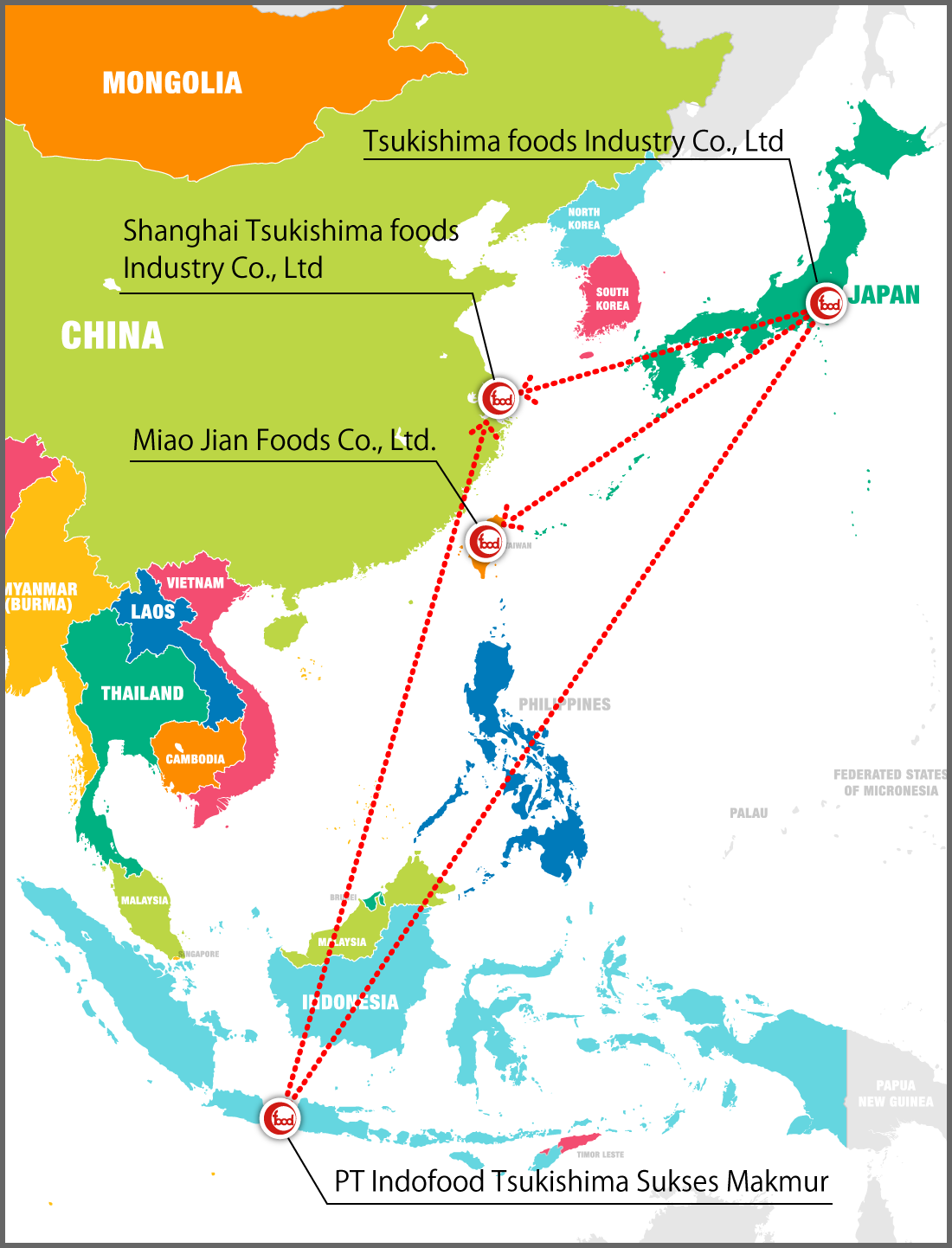 Tsukishima Foods Group's overseas expansion is centered on East and Southeast Asia.
Tsukishima Group will continue to actively engage in activities based on the philosophy of "contributing to the creation of an affluent dietary life style of consumers around the world by providing the highest level of technology, knowledge, and services possessed by Tsukishima Group."
In Indonesia, with the cooperation of Salim Group, we established a manufacturing company for bread filling.
In Taiwan, we have also established a specialty food product that manufactures industrial chocolate and are offering products to Taiwanese domestic and overseas markets.
In the Chinese market, we established a local sales company in 2019 and are engaged in sales activities in this market.
Through these activities, we will contribute to the creation of an affluent dietary lifestyle.